Join the Charity Agile Leaders Club
The Charity Agile Leaders Club is a free, friendly and informal space for leaders who are driving agile transformation in their charities, social enterprises and purpose-driven organisations.
Read more to find out if the Charity Agile Leaders Club is right for you, and then come and join us. 
The Charity Agile Leaders Club is an invaluable space to learn, reflect and share. I prioritise attending and regularly recommend it because the discussions are so rich and I always come away with something practical I can use. Plus it is a fantastic way to meet colleagues especially in these hybrid times.
HUMAN RIGHTS EDUCATION MANAGER
We vote on the topics we cover, including:
A community specifically created to support leaders playing a key role in exploring or embedding agile working in their organisations.
Meet like minded leaders and share experiences, ideas, strategies and tools.
A safer space for open and informal discussion, learning and connection.
Gain direct connections with others doing similar work.
Leave with fresh ideas inspired by what others are doing.
Leave with inspiration, motivation, support and confidence.
We meet online every 5 weeks from 12pm to 1:15pm GMT, join every session, or as and when it works for you.
Members share quick-fire examples of what's working/not working for them.
We listen & coach each other.
I have learnt so much from sector colleagues speaking about their experiences at the Charity Agile Leaders Club. It's so encouraging to have people speaking so honestly about their successes and failures to support others. For anyone thinking of coming along – I'd definitely recommend it!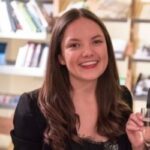 Innovation & Digital Fundraising Development Manager
Thank you so much for an amazing session yesterday, I enjoyed it SO much. I've been looking for a community like this for a while, so I'm delighted to have found you.
Apply to join the Charity Agile Leaders Club